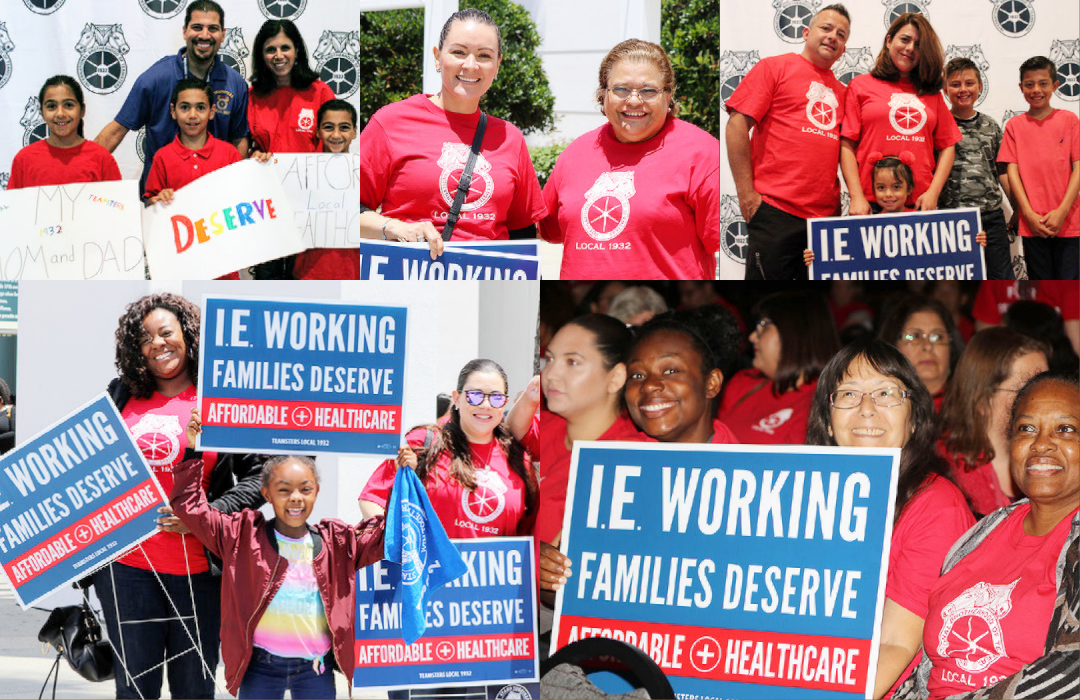 -P
TEAMSTERS LOCAL 1932 Health & Welfare Trust
OPEN ENROLLMENT

June 1, 2023 – June 23, 2023

 
Visit the Trust website at https://teamsters1932.zenith-american.com or contact your dedicated Customer Service Team at (909) 494-2916 or (866) 484-1337 Monday – Friday 8 a.m. – 5 p.m.
"It is the mission of Teamsters Local 1932 to provide the best possible service to all our members with integrity and equality; to advance the social, economic, and educational welfare of the membership…"
To support our mission, through Collective Bargaining, Teamsters Local 1932 created its own? Health and Welfare Trust to bring Teamsters Local 1932 Members and their families affordable healthcare and benefit improvements going forward.
You voted for this and your leaders fought to create a health plan that protects and empowers your future. Teamsters Local 1932 understands its members deserve benefit plan options that are as valuable and robust as the work they do. The Teamsters Trust will provide the same medical plan options you have now, as well as some new ones with better benefits!
This is an incredible opportunity for you, your family, and the Teamsters Local 1932 Members, and we look forward to working with you for years to come.
ENROLL TODAY AND SAVE ON THE COST OF BI-WEEKLY PREMIUMS! 
OPEN ENROLLMENT

June 1, 2023 – June 23, 2023

 
Teamsters Local 1932 requested that the County hold off on the annual open enrollment until the conclusion of negotiations and acceptance of your new contract. The county refused and chose to continue with the annual enrollment. 
Teamsters Local 1932 believes rates should be held until bargaining is completed so that the County's commitment towards your medical premiums should be resolved before setting rates. Many proposals during negotiations will positively affect future rates and should be resolved before any decisions that reduce your take-home pay are considered.
Bargaining units throughout the County have seen significant reductions in the cost of health and welfare benefits over the last several years the Trust has been operational.  
The Board of Trustees felt the announcement of rates premature and decided to postpone the annual renewals until negotiations have concluded.  
If you participate in the Trust Fund, your rates will stay the same until bargaining has concluded. Once concluded, you will be notified of the new rates. If you do not participate in the Trust Fund, this should serve as a reminder that we set up the Trust Fund to ensure members have a seat at the table regarding healthcare, an essential expense for each family.
As a reminder, the union's position in bargaining is if the County wants to recruit and retain employees, they should pay at or near 100 percent of the medical premiums. 
Follow the link to the Trust website to review documents and rates.  
https://teamsters1932.zenith-american.com
ZENITH AMERICAN SOLUTIONS – PLAN ADMINISTRATOR 
Teamsters Trust has hired Zenith American Solutions to administer the plans on your behalf. Zenith American Solutions is also helping communicate benefits information with you and assisting with the Open Enrollment process. During Open Enrollment, you will receive various communication pieces and educational information about the Teamsters Trust. 
QUESTIONS ABOUT THE TRUST? 
Read the FAQs on the Trust website at https://teamsters1932.zenith-american.com?or contact (909) 494-2916 or (866) 484-1337.