The 2023 James R. Hoffa Memorial Fund Scholarship Application is NOW Open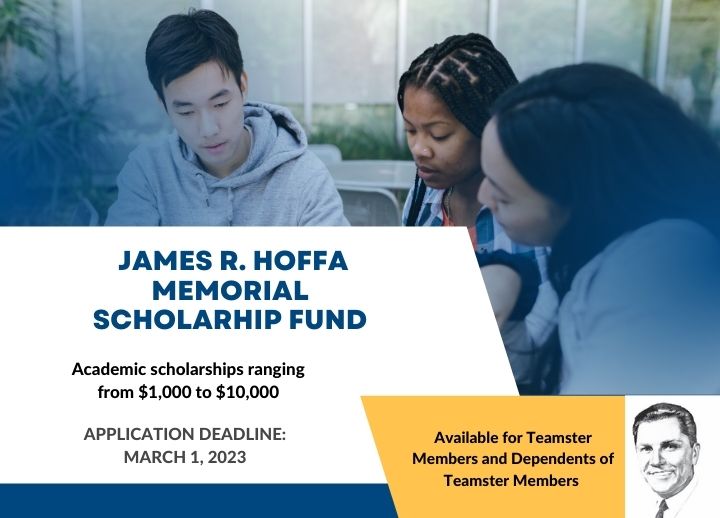 Scholarships range from $10,000 to $1,000 for children and financial dependents of Teamster members who are planning to attend a four-year college or university.
There are also $2,000 to $500 scholarships available for vocational/training programs for those planning to attend a trade or vocational school, or community college.
The deadline to apply is March 1, 2023. Click here for more information and to apply.
For general questions about the James R. Hoffa Memorial Scholarship Fund, call 855-670-4787 or email: ContactUs@applyISTS.com or  JRHfund@gmail.com.