Teamsters March in Palm Springs Pride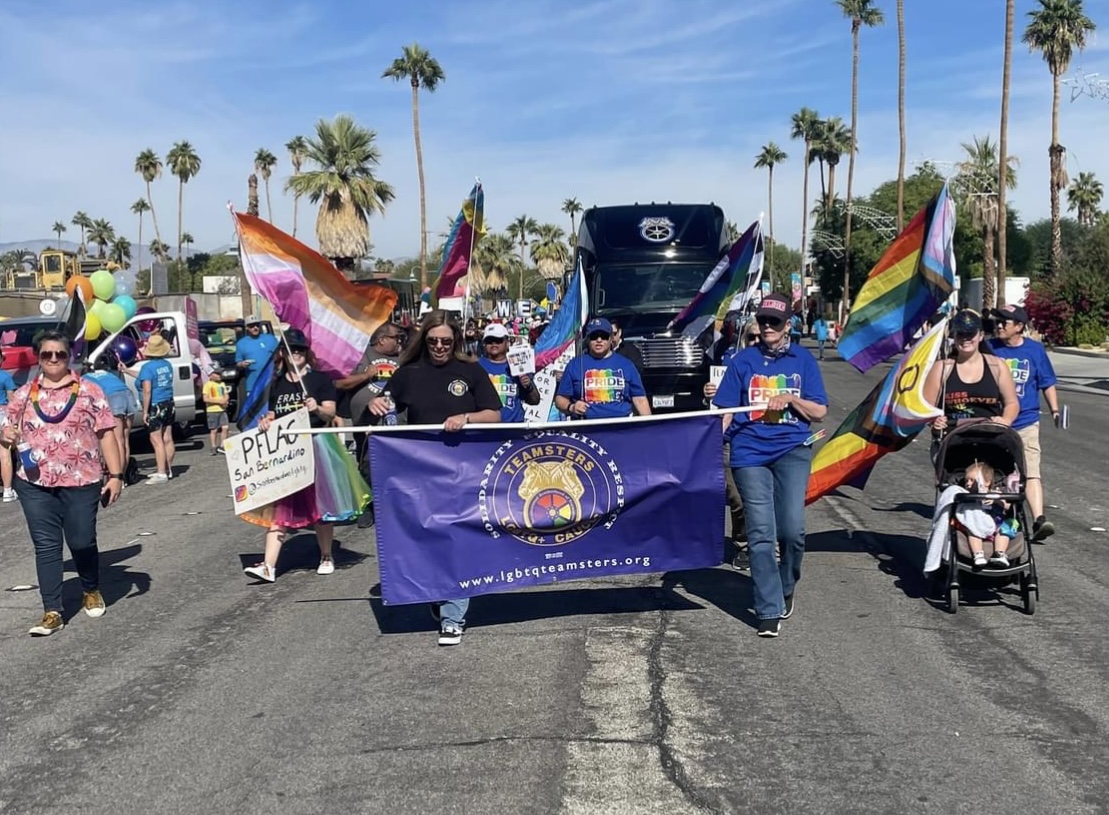 The Teamsters Local 1932 LGBTQ+ Caucus made its presence known at Greater Palm Springs Pride on Sunday, November 5th to demonstrate the importance of representation and equality in the workplace and in the community.
The parade was a reminder that Teamsters Local 1932 not just rolls in with our big bus, but that we roll in big together, because together is how me make an impact!
We would like to thank everyone who took the time to participate in this event this past weekend.
Do you want to get involved or want to stay up to date on future events? Contact Kathleen Brennan, kbrennan@teamsters1932.org