Teamsters at the Registrar of Voters Put in the Work to Keep Our Democracy Safe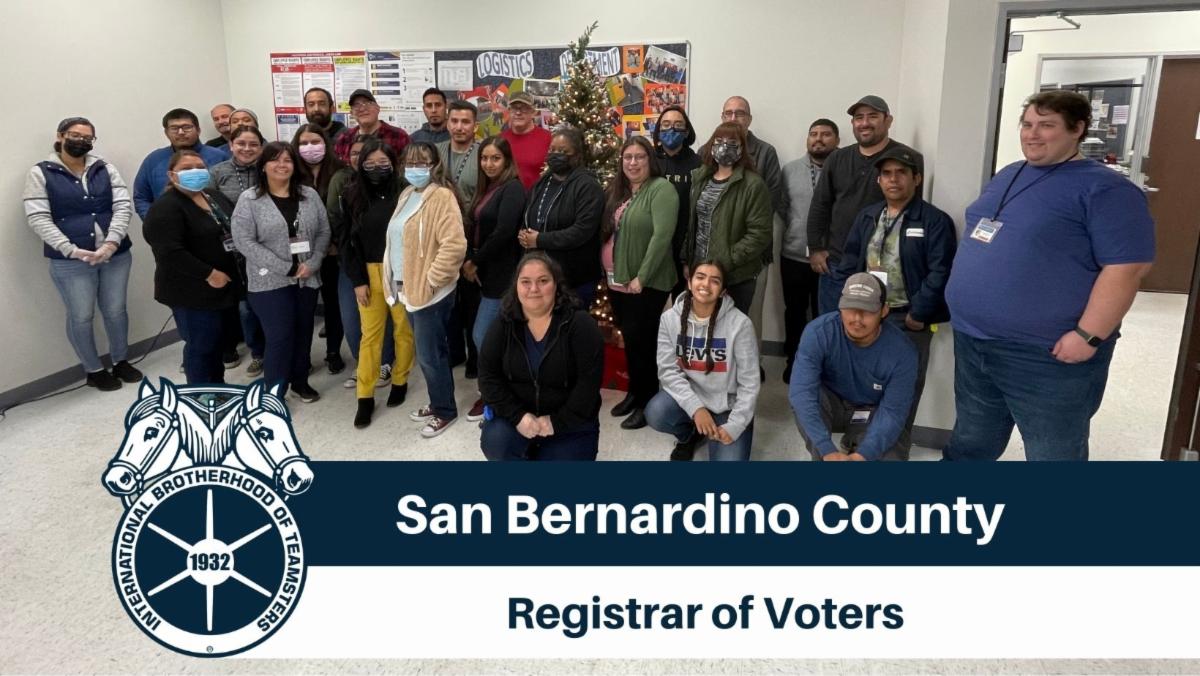 Cold and wet conditions did not stop voters from casting their votes this past election season, and they certainly did not stop proud Teamsters from keeping our democracy safe and alive. Teamsters at the Registrar of Voters work tirelessly to ensure that ballots are prepared, mailed, received, and that drop-off boxes are up and running, along with many other essential duties. Their efforts are crucial to keeping this County and this country strong.
This past election season, over 300,000 San Bernardino County residents casted their vote. The rush of voters getting their ballot in ahead of polls closing is not the only busy time, as Teamsters at the Registrar of Voters are hard at work all year round. Candidate applications must be processed, campaign statements printed and sent, drop-off ballot boxes must be set up and tallied on election day. On election day, their day runs as early as 4 a.m. and finishes at 8 a.m. the following day.
Every election cycle is different, and the Registrar of Voters Teamsters experience other challenges. For example, this past November, as rain was forecasted for lower elevations and snow fell in the mountains, drivers assigned to pick up ballots in the mountain communities became stuck and had to wait several hours before they were able to come back down to ensure safety.
Regardless of the challenges, these proud Teamsters at the Registrar of Voters will continue to ensure our democracy is alive and safe. Thank you for your dedication and commitment to public service, Teamsters!