Public Works Department Teamsters Hard at Work Before and After Tropical Storm Hilary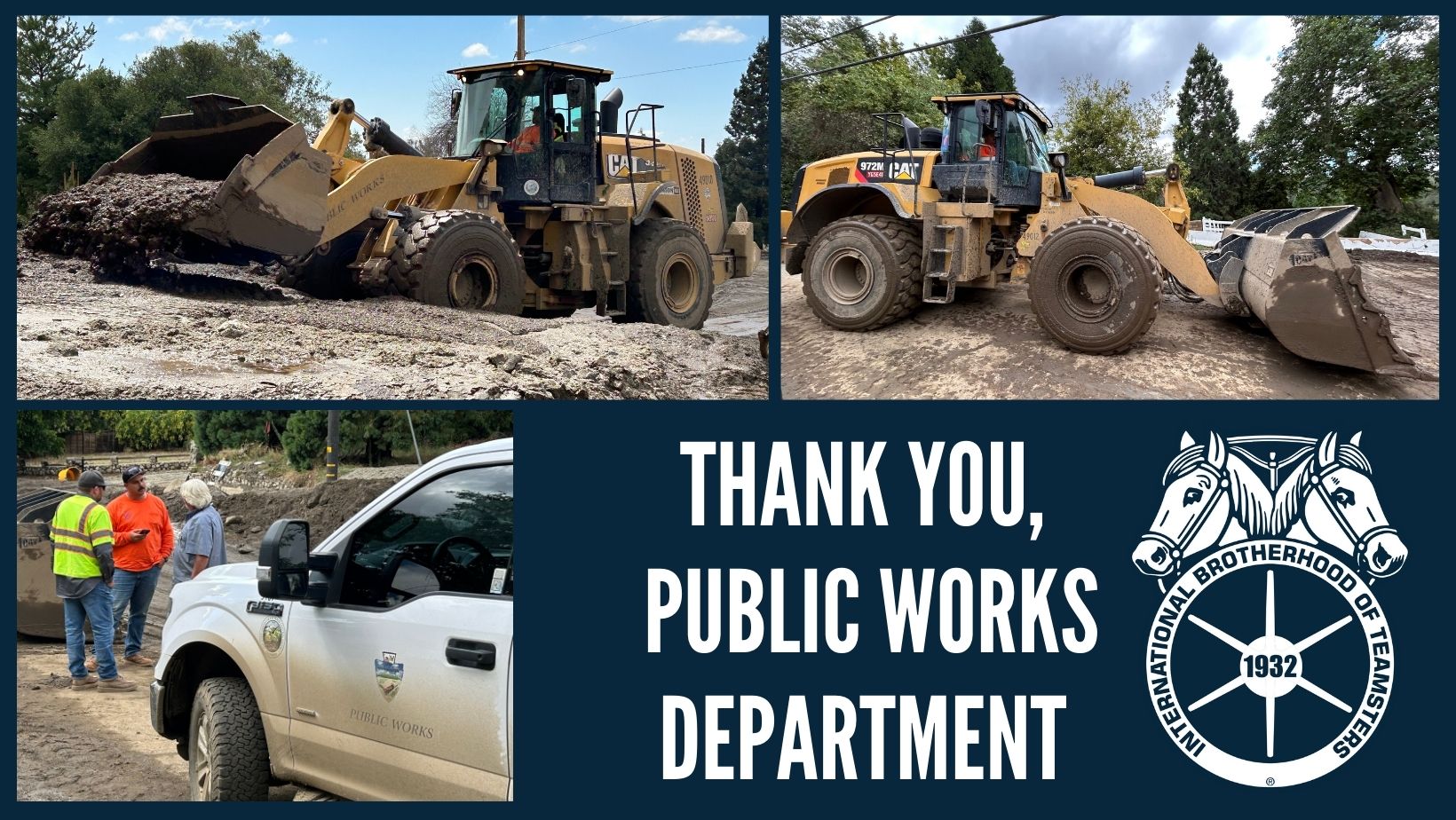 Tropical Storm Hilary had many residents on high alert as the historic storm headed toward Southern California before the storm made landfall this past weekend; many residents prepared by stocking up on groceries and other essential goods, while others filled up their sandbags to block a massive water flow from entering their properties.
Amid this emergency readiness by residents, San Bernardino County's Public Works Department was ready to do the heavy lifting. Teamsters in the Public Works Department have been working around the clock to ensure that you and the communities they serve are safe before and during the rainfall.
"Since we identified that the storm's path was going to impact us, our department knew we had to get to work, said Mike Sotelo, Teamster member and public works supervisor.
On Sunday evening, communities throughout our nearby mountains received a significant rainfall total of 11.7 inches, and San Bernardino County alone accumulated 13.5 inches.
Late into the night, public work crews were working to clear the roads from mud and debris so that first responders could help any residents who needed aid.
By very early Monday morning, crews were out in the Oak Glen community, and as dawn broke, the storm's damage was visible. Eroded roads, streets filled with mud and large boulders, and stranded residents with no power or way to escape because the mud accumulation was three to four feet deep. Giant excavators driven by Public Works members cleared roads so trapped residents could leave their homes and so those that had evacuated could visit and asses the damages Tropical Storm Hilary left behind.
As communities throughout our region heal from Hilary's harm, it's clear that residents can count on the hard-working Teamsters from the Public Works Department to clear the way for help. Thank you, Teamsters!