Next Volunteer Organizers Training Session on April 29th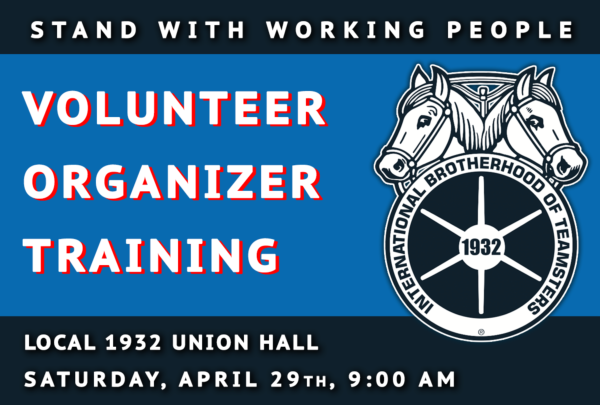 Teamsters Local 1932 will be hosting a Volunteer Organizers training session on Saturday, April 29, 2017, from 9:00-11:30 AM at Union Hall.
This training will teach participants the strategies involved in effectively organizing non-union members to build power and win dignity and respect in their workplace. To RSVP, download the form below and return it to Peter Sierra at psierra@teamsters1932.org, or Rommel Martinez at emartines@teamsters1932.org by the end of Wednesday, April 26, 2017 to let him know that we should be expecting you.
Contact: Peter Sierra at 909-314-3869, or Rommel Martinez at 909-453-9232
Download:2017 Volunteer Organizing Training 4-29-17.pdf