Next General Membership Meeting will be held April 18th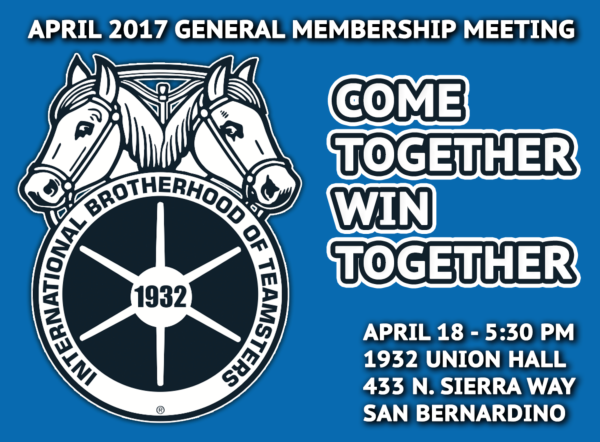 We urge you to attend our next general membership meeting. Learn what our union is doing collectively to build power — the power to win better wages, better work conditions, and protect and expand retirement security — not only for us, but for all working people throughout the Inland Empire.
Check out some picture of last month's meeting on March 29th. It was a packed house!