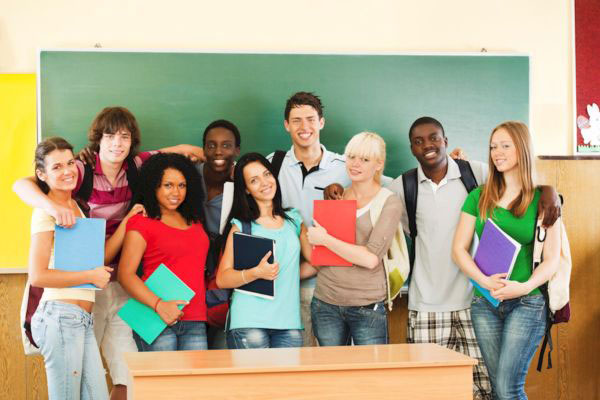 ---
2023 Teamsters Local 1932 Member & Member Dependent Scholarship Awards
Teamsters Local 1932 offers scholarship awards to outstanding members and member dependents. Applications for the 2023 awards are available. Please click on the links below to download the applications. Once completed, applications must be delivered to Teamsters Local 1932 Union Hall at 433 N. Sierra Way in San Bernardino, or via email to app@teamsters1932.org. The scholarship application deadline is April 7, 2023.
–
---
 2023 James R. Hoffa Memorial Scholarship Fund

 

James R. Hoffa became a Teamster member in 1934 and served as General President for 14 years, and, in recognition of his tireless service to the union and its members, was honored as General President Emeritus for life. At the November 1999 General Executive Board meeting, then-General Secretary-Treasurer C. Thomas Keegel presented a resolution to establish the new scholarship fund. The Fund is established solely to provide scholarships to the child or dependent of a member of the International Brotherhood of Teamsters.
–

 The application process has passed and is now CLOSED.

Please use this address to access the system: https://aim.applyists.net/JRHMSF

*the KEY for applying is "JRHMSF" The DEADLINE is March 1, 2023. 

–

Eligibility: For the sons, daughters and financial dependents of Teamster members. Academic scholarships range from $1,000 to $10,000 for high school seniors planning to attend a four-year college or university and Training/Vocational program awards of up to $2,000 for use at community colleges and trade schools. 
---
–
Teamsters Joint Council 42 2022 Academic Scholarships
Teamsters Joint Council 42 offers a number of financial awards for children of active Teamsters Union members who belong to one of the following Teamster Local Unions: 
14, 63, 166, 186, 396, 399, 481, 495, 542, 572, 630, 631, 683, 848, 896, 911, 952, 986, 996, 1699, 1932, 2010, 2118 and District Council 2. 
–
This Application has Been Closed 
Teamsters Joint Council 42 
ATTN: Jessica M. Garcia 
981 Corporate Center Drive, Suite 200 
Pomona, CA 91768 
Telephone: (626) 974-4212 
–
---
More 2023 scholarships will be available over time — check back soon or follow the union on social media for updates!