Hundreds Rally to Demand Good Jobs and Clean Air from Amazon
Excerpt from Vice's coverage of the January 22nd rally by San Bernardino Airport Communities at the California Headquarters of Hillwood Investment Properties:
On December 30, a local commission in the city of San Bernardino, California unanimously approved a $200 million air cargo facility. The future occupant is rumored to be Amazon, the largest private employer in California's Inland Empire—comprised of the sprawling San Bernardino and Riverside counties—which form the interior of greater Los Angeles.
Supporters of the airport's expansion say the hub could generate as many as 3,800 jobs and $5 million in revenue for the city.
But locals are concerned about pollution and more grueling warehouse jobs coming to the area. On Wednesday, roughly 150 residents, labor organizers, and former Amazon warehouse workers—known collectively as San Bernardino Airport Communities protested at the offices of the developer Hillwood, chanting, playing drums, and waving banners reading: "AMAZON: WE DESERVE GOOD JOBS AND CLEAN AIR." The Texas-based developer Hillwood is a favorite of Amazon's. Recent projects include a regional Amazon air hub at Dallas/Fort Worth International Airport and a delivery center outside Chicago.
Learn more about the fight for good jobs and clean air at the Eastgate Air Cargo Logistics Center by visiting the San Bernardino Airport Communities website — SBAirportCommunities.org
---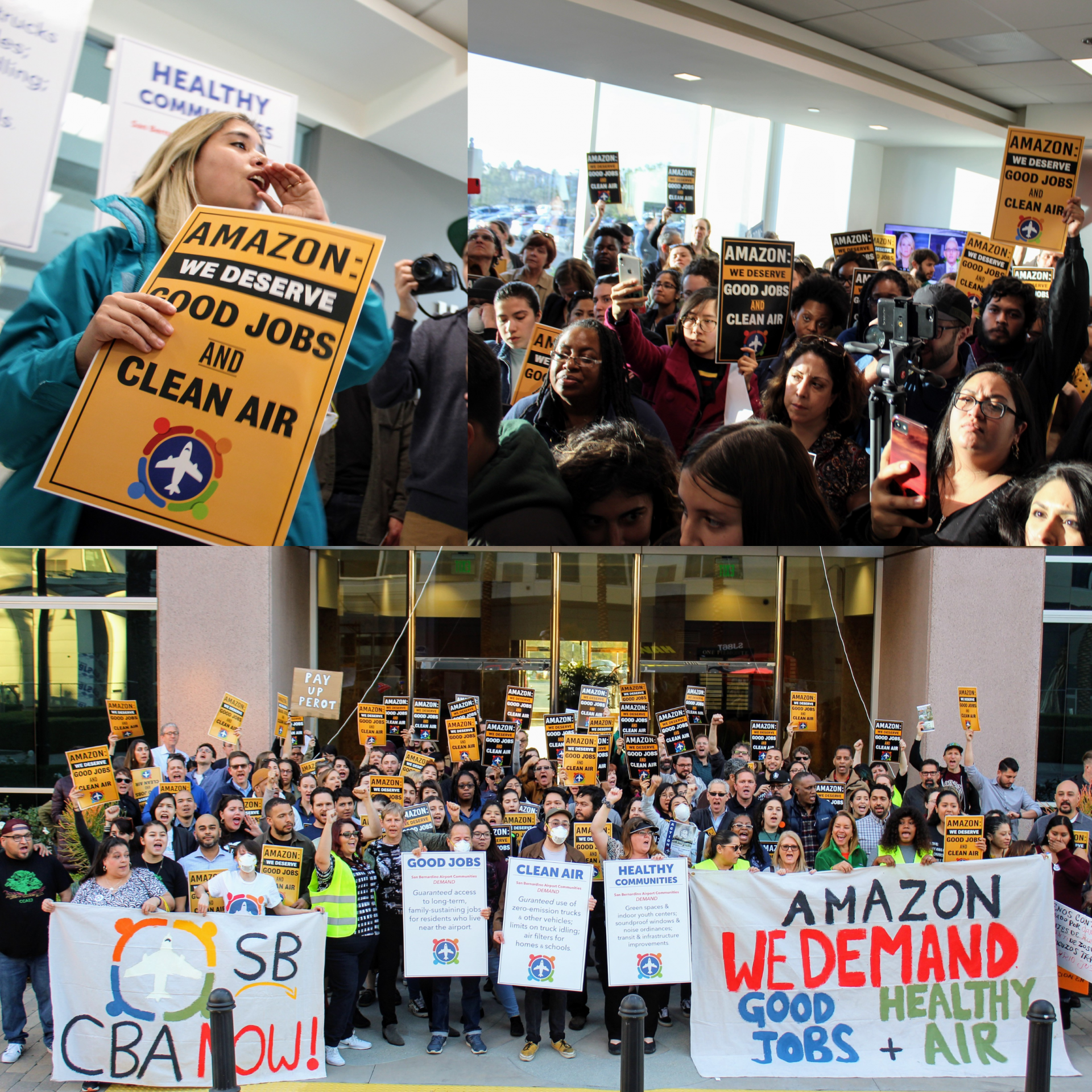 –