Happy Labor Day 2018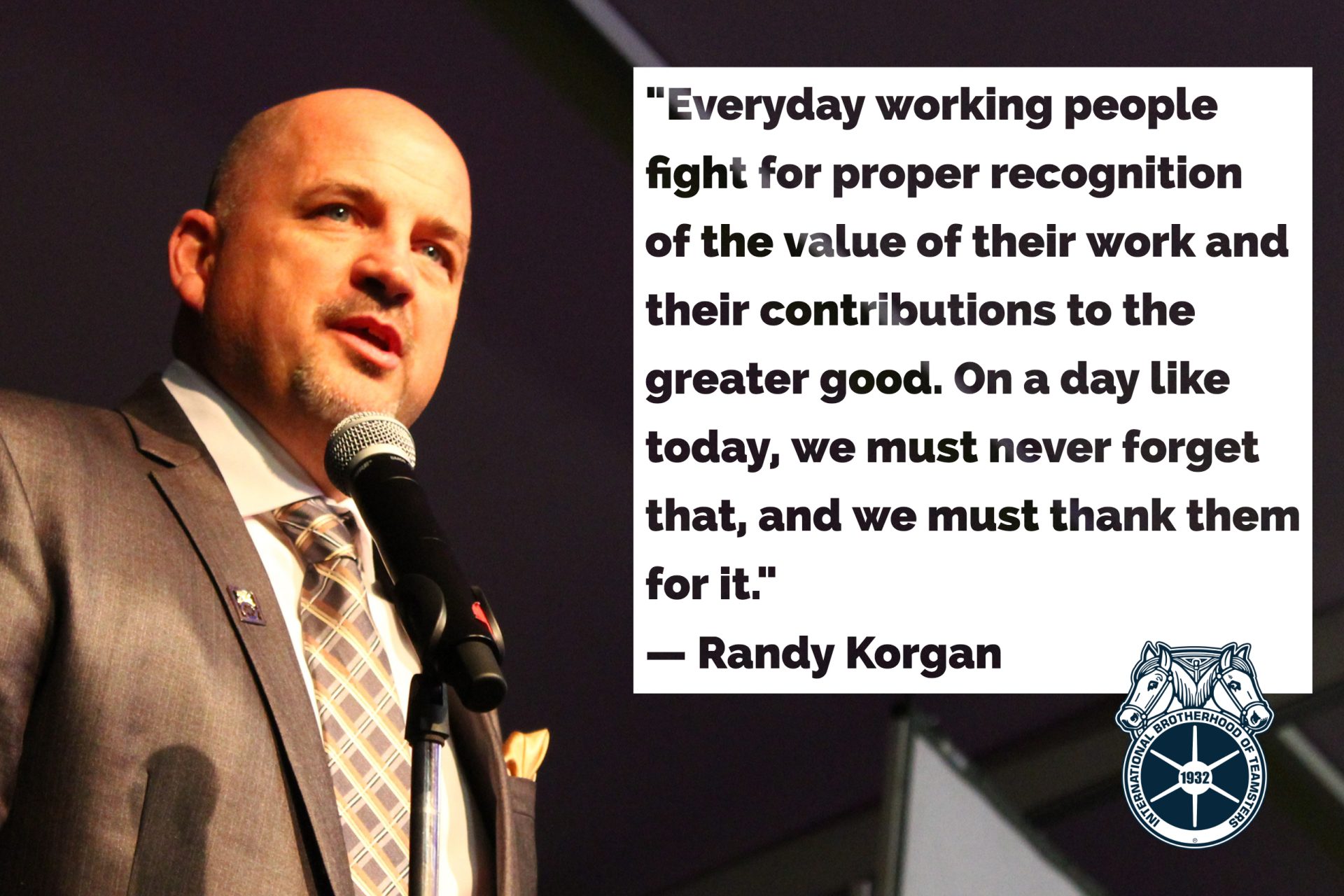 The following is a Labor Day message from Teamsters Local 1932 Secretary-Treasurer Randy Korgan:
As a nation celebrates a holiday with their families and friends, we should recognize its significance.
Labor Day is a day in which we celebrate the labor provided by all working people. It is the economic engine that makes the world economy work even as the wages of workers across the country stagnate.  People take great pride in their work, what they build, what they create and the effort put into a finished product whether it be tangible or theoretical. Sadly, however, discussion regarding modern innovations so widely celebrated by consumers around the world rarely make mention of those that muscled through the painful work of what ultimately becomes the finished product.
On this day, we need to come together to say thank you first and foremost to all working people. We must recognize and appreciate just how difficult it is to work hard every day while raising children, helping parents or family members, and making contributions to the great communities we all call home.
We must also thank those that paved the way to make work just a bit more tolerable. From safe workplaces to fair compensation and more, leaders in the workplace are the ones who — on top of all of our daily responsibilities to family and community — take the time to fight for dignity and respect at work. Everyday working people fight for proper recognition of the value of their work and their contributions to the greater good. On a day like today, we must never forget that, and we must thank them for it.
Enjoy Labor Day 2018, Teamsters!