GROWPACKER CANNABIS WORKERS JOIN TEAMSTERS LOCAL 1932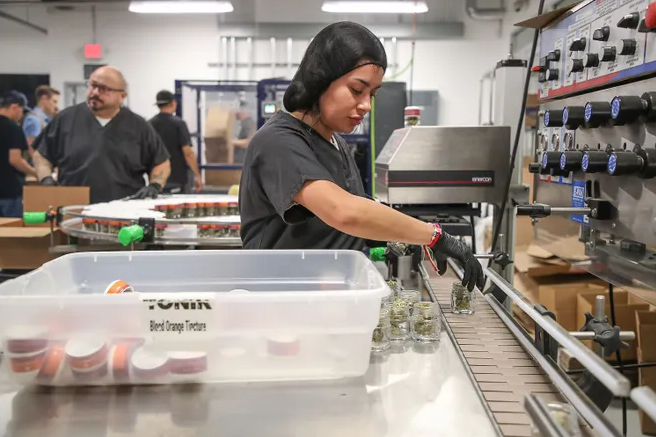 Eighty-one workers at Growpacker have organized with Teamsters Local 1932 in San Bernardino, Calif. The company is the largest bottling facility in the California cannabis industry, as well as one its the largest providers of supply chain, manufacturing, and distribution services.
"We're thrilled to welcome these workers into our union family," said Randy Korgan, Secretary-Treasurer of Local 1932. "The services this company provides are core industries for our union, and we intend to get the workers at Growpacker the same great wages and benefits that Teamsters at any other logistics employer get."
With the addition of Growpacker, Local 1932 now represents workers in every component of the cannabis supply chain. Retail workers at Captain Jack's dispensary organized in February. The union also represents workers at the cannabis grower Tikun Olam.
"This is the fifth group of California cannabis workers who have joined the Teamsters this year, and there are many more on the horizon," said Peter Finn, Teamsters Western Region International Vice President and Food Processing Division Director. "Workers in this industry want to stay in this industry, and the best way to make it sustainable enough to retain talent is with a Teamster contract."
"We look forward to establishing more structure for our positions, as well as getting a much-needed voice – both at work, and in our industry as a whole," said Bianca Aleman, a quality assurance worker at Growpacker.
Teamsters Local 1932 represents more than 14,000 members in the Inland Empire of California. For more information, go to https://www.teamsters1932.org/.