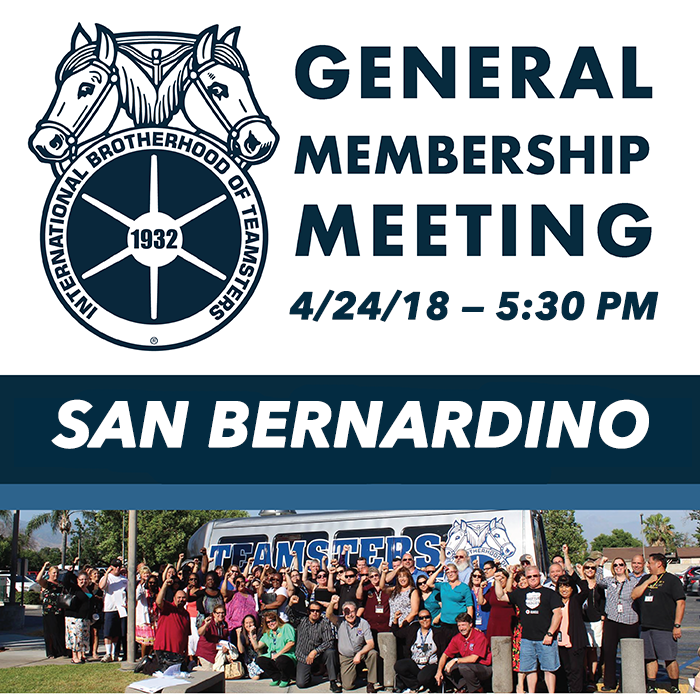 Our Union is coming together Tuesday, April 24th for our next Monthly General Membership Meeting.
Join us to get the latest on our Union's projects, events, and what each and every one of us can do to transform our workplaces and the Inland Empire.
The meeting will start at 5:30 PM and will be held at Teamsters Local 1932 Union Hall (433 N. Sierra Way in San Bernardino). See you there Teamsters!