August 24: Teamsters 1932 Night At Angels Stadium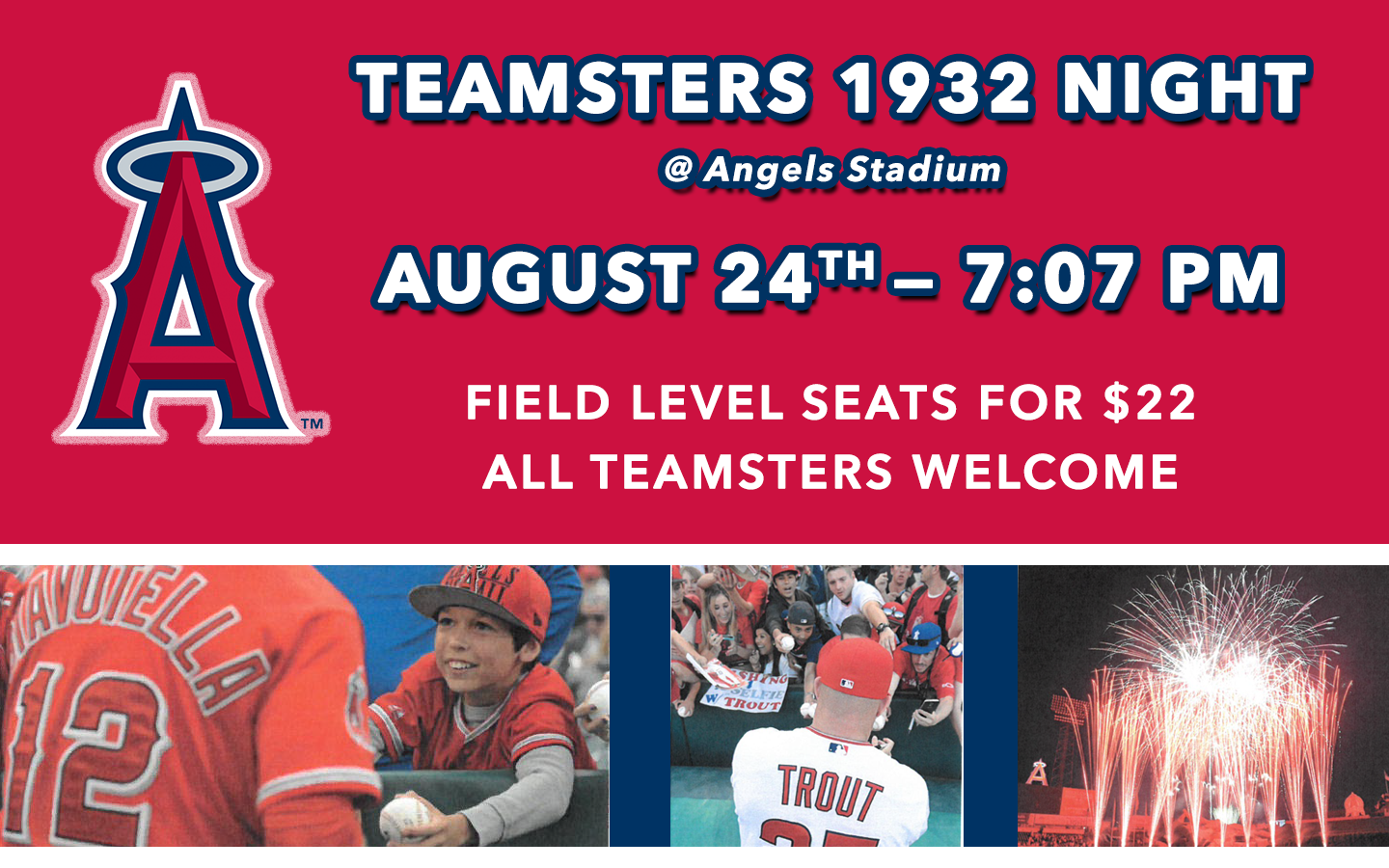 Watch the Angels with a Special Teamsters Discount!
Join the Teamsters at Angel Stadium on Thursday 8/24. The Angels will host the Texas Rangers in an American League West Division showdown. Teamsters and friends/family may purchase discounted lower level seats for just $22 each!
The first 300 tickets purchased in section 101 will also receive a free Mike Trout item! (Usually a hat or shirt -to redeem on ggame day show ticket at section 101 concourse booth)
A limited number of tickets are available for purchase ONLINE ONLY
To purchase, please visit: https://groupmatics.events/event/Teamster
Questions? Contact Mark Orr at morr@teamsters1932.org