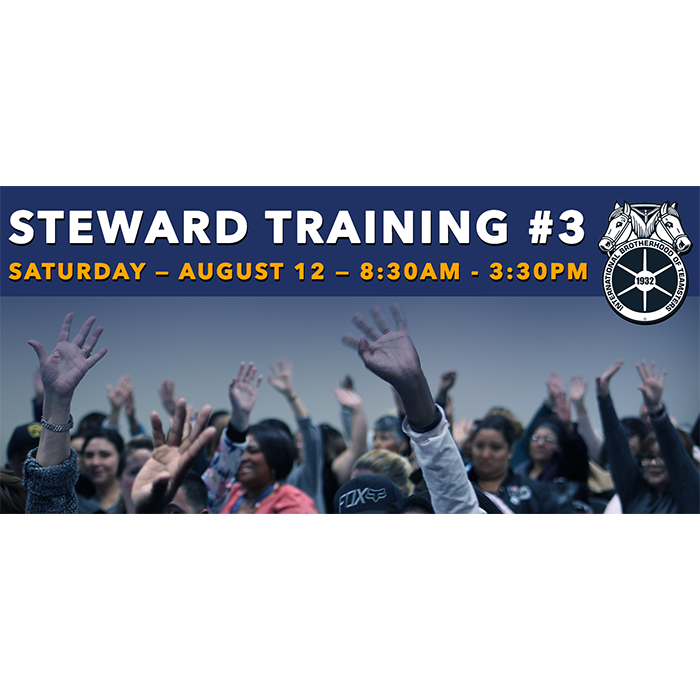 Join us for Steward Training #3 with Sally Payne & Azita Mashayekhi.
WE STRONGLY ENCOURAGE YOUR PARTICIPATION!
TOPIC: STEWARD RIGHTS AND HEALTH & SAFETY
Registration begins at 8:30 a.m.
Program will be held from 9:00 a.m. to 3:30 p.m.
Lunch will be provided
Please RSVP with Natalie Harts at the Local 1932 by August 10, 2017. Email her at nharts@teamsters1932.org.