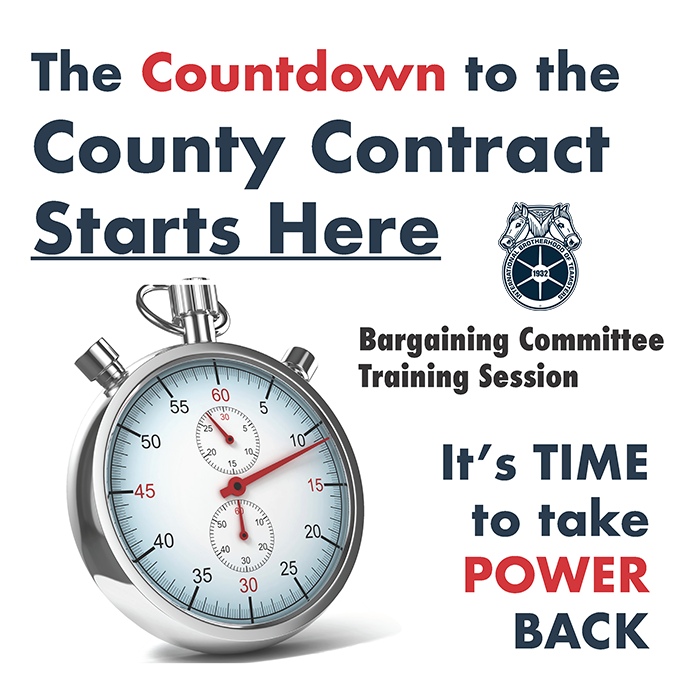 On July 28th, nearly a year until the expiration of the 2015-2019 County of San Bernardino MOU, Teamsters Local 1932 officially begins preparations for contract negotiations by holding a mandatory training session for members who wish to be on the Bargaining Committee.
July 28 — 9:00 AM – 5:00 PM — Teamsters Local 1932 Union Hall in San Bernardino
It's time to take power back! RSVP by signing up below!