Local 1932 Proudly Sponsors 911 Fight Night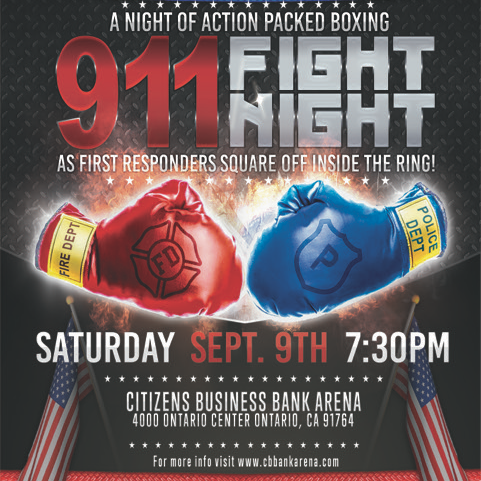 Fox 11 Los Angeles Reporter Rick Lozano stopped by our Stewards Meeting on Wednesday, August 2nd, to join forces with us in creating a better Inland Empire.
Local 1932 is proud to sponsor the upcoming 911 FIGHT NIGHT event at Citizens Business Bank Arena in Ontario on Sept. 9th. First responders from local Fire and Police Departments will face off in the boxing ring, with all proceeds benefiting Christmas Cheer All Year, a non-profit organization set up by Mr. Lozano to bring Christmas gifts to underprivileged youth.
Tickets for the event are on sale at Union Hall in San Bernardino. 
$27 for each Reserved Section ticket
$18 for each General Admission ticket
Check out scenes from Mr. Lozano's visit below: