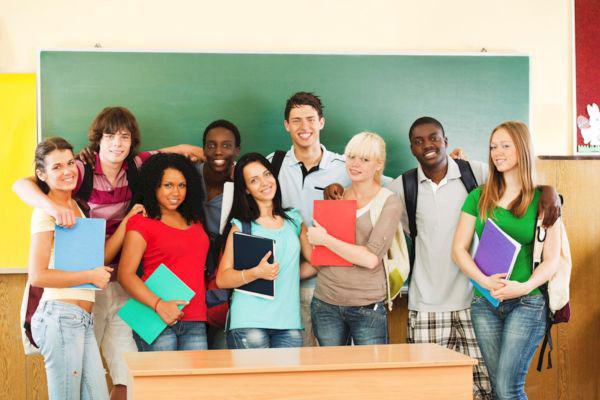 ---
Teamsters Local 1932 Academic Scholarships are awarded annually to outstanding members and high school seniors who are member dependents. Applications for the 2018 Academic Scholarship are now being accepted.
Download and fill out the forms below, and return the application via mail/drop-off at Teamsters Local 1932 Union Hall (433 N. Sierra Way in San Bernardino, CA) or via e-mail (app@teamsters1932.org):
2018 Academic Scholarship for MEMBERS
2018 Academic Scholarship for MEMBER DEPENDENTS
Due Date — March 16, 2018
---
Teamsters Joint Council 42 Scholarship
Teamsters Joint Council 42 offers a number of financial awards for children of active Teamsters Union members who belong to one of the following Teamster Local Unions:
14, 63, 166, 186, 396, 399, 481, 495, 542, 572, 630, 631, 683, 848, 896, 911, 952, 986, 996, 1699, 1932, 2010, and District Council 2.
To apply, fill out this form completely and mail to arrive no later than May 11, 2018 to:
Teamsters Joint Council 42
981 Corporate Center Drive, Suite 200 Pomona, CA 91768
Telephone: (626) 974-4212
Application Deadline: May 11, 2018
---
James R. Hoffa became a Teamster member in 1934 and served as General President for 14 years, and, in recognition of his tireless service to the union and its members, was honored as General President Emeritus for life. At the November 1999 General Executive Board meeting, then-General Secretary-Treasurer C. Thomas Keegel presented a resolution to establish the new scholarship fund. This site describes the James R. Hoffa Memorial Scholarship Fund (JRHMSF) and outlines eligibility requirements and application procedures.
The James R. Hoffa Memorial Scholarship Fund is an independent organization established and registered as a tax-exempt entity under Section 501(c)(3) of the Internal Revenue Code. The Fund is established solely to provide scholarships to the child or dependent of a member of the International Brotherhood of Teamsters, and contributions to the Fund are deductible as charitable contributions to the extent permitted by law. In 2016 the Fund awarded $1,200,000 in scholarships.
Academic Scholarship: The James R. Hoffa Memorial Scholarship Fund awards scholarships annually to outstanding high school seniors. All applicants must comply with the following eligibility and application criteria.The James R. Hoffa Memorial Scholarship awards scholarships on the basis of a comprehensive process.  Areas that are reviewed by the Scholarship Committee include, but are not limited to the following: Academic Accomplishments, Community Service, Letters of Recommendation (if a Canadian or Puerto Rican applicant), and Financial Need.  The scholarship awards are paid directly to the schools. Scholarship winners are awarded either a $10,000.00 award split up over four years at $1,250.00 per semester, or a one-time $1,000.00 award. Winners of the $10,000.00 award will have their scholarship renewed each year, pursuant to the Scholarship Renewal guidelines, and must maintain a GPA of 3.0 (B average) or higher.  CLICK HERE to access registration for the application.  The "KEY" is JRHMS
Training and Vocational Programs Scholarship: In 2016, the Board of the James R. Hoffa Memorial Scholarship Fund established the Training and Vocational Programs Scholarship. The James R. Hoffa Memorial Scholarship awards scholarships on the basis of a comprehensive process.  Areas that are reviewed by the Committee include, but are not limited to the following: Personal Statement, Essay, Letters of Recommendation and Financial Need.  The scholarship awards are paid directly to the schools. Scholarship winners are awarded scholarships up to $2,000, depending on financial need. Training or vocational programs must be in a Teamster-represented industry.  CLICK HERE to access registration for the application.  The "KEY" is JRHMSF
DEADLINE FOR APPLICATION: MARCH 31, 2018
---